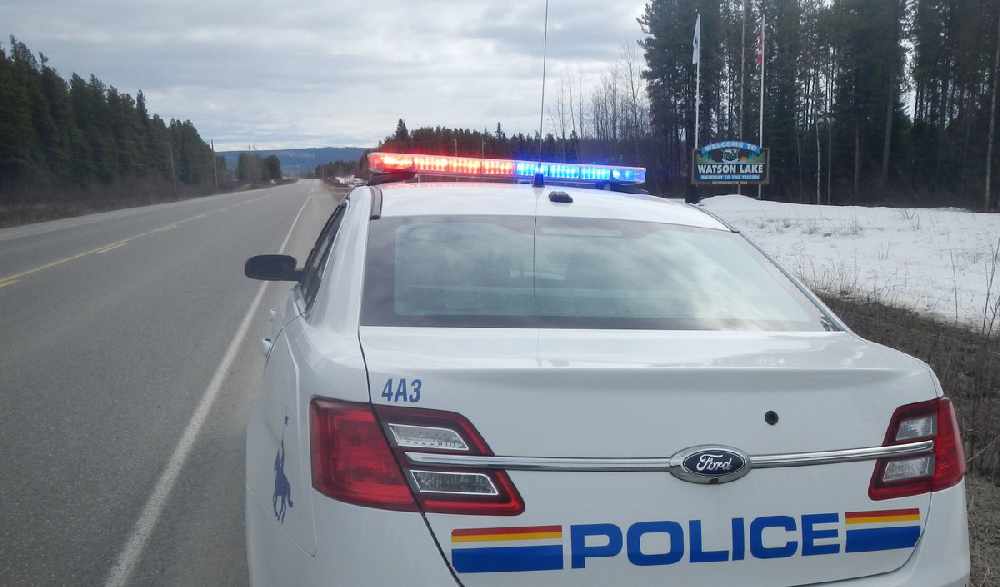 Photo: CKRW file.
Yukon RCMP continue their investigation of a fatal accident near Watson Lake
WATSON LAKE - A collision on the Alaska Highway near Rancheria and Watson Lake has prompted RCMP to investigate.
Watson Lake RCMP, ambulance, fire department, and an RCMP traffic reconstructionist were issued to a single-vehicle collision around kilometre marker 1090 on the Alaska Highway. A satellite communicator originally reported the crash, describing a single-passenger pickup truck that had entered the ditch.
An 83-year-old Watson Lake man was declared deceased at the scene. The female driver and a male passenger were treated at Watson Lake Hospital. No charges have been filed and none are expected.
There was no disruption to traffic flow on the highway as the Yukon Territorial Government Department of Highways and Public Works attended and managed traffic.
Because this event resulted in a fatality, a joint investigation is being conducted by the Yukon Coroner's Service with support from the Watson Lake RCMP. This week, an autopsy was performed in Abbotsford on behalf of the Yukon Coroner's Service.
Yukon RCMP wants to take the opportunity to warn motorists to expect the unexpected as the winter season rolls in.