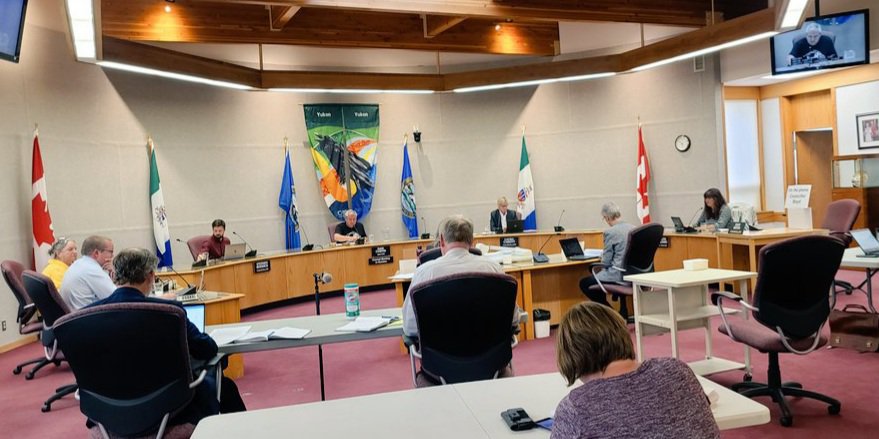 Whitehorse city council on Monday night. Photo: Tim Kucharuk/CKRW.
City council had heard about four possible options about potentially waiving business license fees but will wait for more information instead.
Whitehorse city council will not consider the retroactive waiving of business license fees until September.
Four options were presented at Monday night's meeting however council heard the issue for information only.
Councillor Stephen Roddick says more information on the city's overall finances is needed.
"Reflecting on what I heard from our director of finance that we will be hearing a variance report in September when council returns (from its summer break)," Roddick said.
"To me, (September) seems like a good time to revisit these options and detail."
Roddick says there may be other initiatives forthcoming to support the business community which will help guide the city's direction.
An administrative report says the move could cost the city up to $500,000 depending on the action taken.