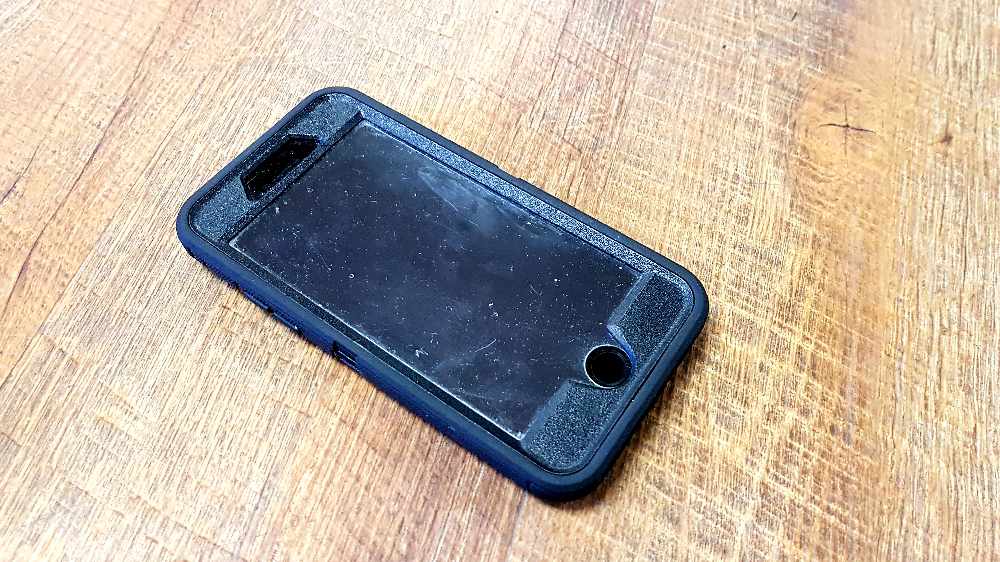 YG says phones given to vulnerable women in early April should be working again after being disconnected last Friday. Photo: Tim Kucharuk/CKRW.
Phones handed to vulnerable women during the pandemic were disconnected after overage fees blew past the program's budget after only a month and a half.
The Yukon Status of Women Council says it is urgently trying to let those vulnerable women who received a pandemic cell phone know the device should be working again.
The Yukon Government had the 325 phones as part of the program disconnected last Friday, as overage fees pushed the program cost to $58,756 after only a month and a half.
This exceeded the four-month program's $52,000 budget.
Stewart Burnett in the government's cabinet office says the government has re-activated the phones with calling and text features only for the next two months.
Project Manager Heidi Marion with the Status of Women Council says 61 of the phones had overage issues so YG disconnected them all.
She says the gap in service led to a number of violent incidents last weekend.
"The abusers were aware that their phones weren't working," Marion said.
"We have accounts that even the 911 wasn't working, and (they were) not able to put a different SIM card into their phone. It went beyond just not being able to use the cell service or data. The whole phone was frozen."
She said it's been difficult notifying clients the phones are back up and running.
"So far, many of them are indeed getting voicemail, but they probably don't know that they need to turn off their phone completely, like power it down, and turn it back on before they can receive calls."
Burnett writes in an email to the RUSH, each phone was allocated 3 GB as part of a shared data plan across the 325 users.
He said the way the program was set up through NorthwesTel, there was no way to cap the data on an individual cell phone.
Marion says YG did notify the Status of Women Council via email two days prior to the phones being disconnected, but unfortunately, the message did not get read and distributed in time.
The program was set up in early April and implemented by the Women's Directorate and the Status of Women Council to help keep vulnerable women connected as the pandemic caused more people to stay at home.
Marion adds the phones are lifelines and she hopes this becomes a permanent program.