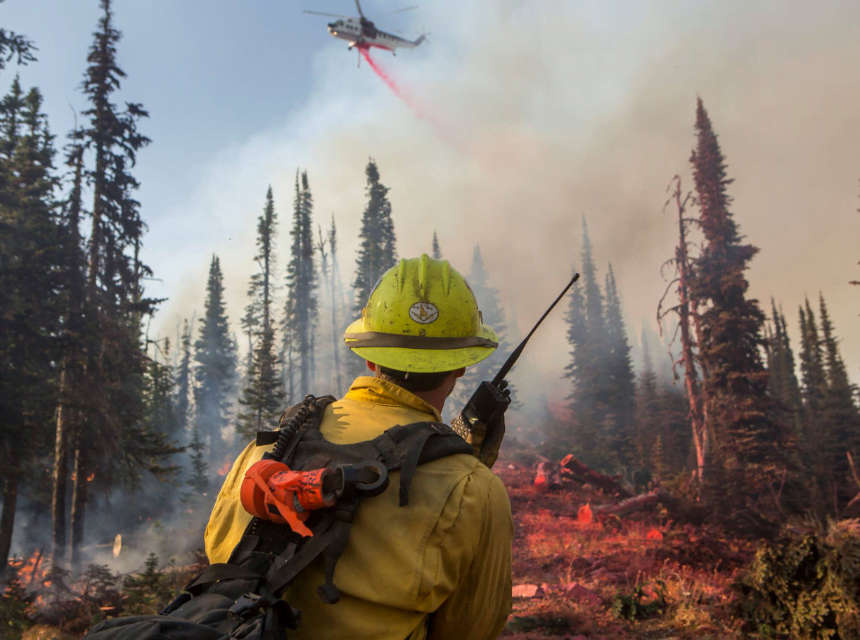 Photo: CKRW file.
The Yukon government has pledged to assist Alberta in its fight against the growing number of wildfires.
YUKON - The Government of Yukon is pledging support to Alberta while they fight increasing wildfires.
The donation of $25,000 to the Canadian Red Cross is in response to the fires south of 60 where close to 30,0000 Albertans have been displaced due to nearly 80 active wildfires.
Earlier this week, 21 wildland fire personnel were deployed to Alberta and joined firefighters from Oregon, Alaska, and almost all Canadian provinces in the battle against wildfires.
The Yukon Government continues to monitor and analyze the fire and flood situation in the territory, and all Yukoners are encouraged to visit Yukon dot ca to understand how they may prepare for possible emergencies.
Premier Rank Pillai says "As temperatures increase this week, it is a reminder for Yukoners to be prepared for possible fire and flood risks. We encourage everyone to have a 72-hour kit containing essential items like food, water, and medication, and to learn about FireSmarting, which can help safeguard homes from wildfires."