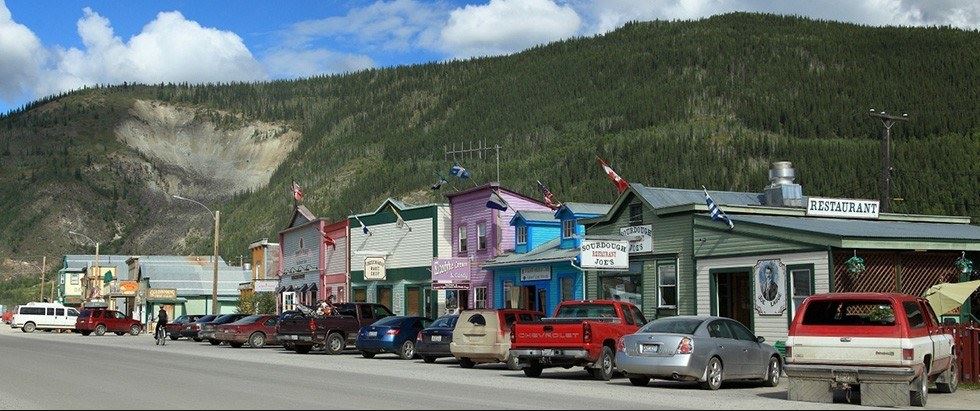 Photo: CKRW file.
The Yukon Government says the current state of the flooding in the Dawson area isn't enough to declare a state of emergency but will soon offer financial help
YUKON - Territorial government leaders have shared their plans on what to do to support affected residents by the flooding.
This spring, flooding has been closing several highways and access to Dawson City and several other communities.
The Yukon Government is collaborating with the City of Dawson and the Tr'ondk Hwch'in to guarantee the safety of all citizens affected by floods in the Klondike.
So far, 82 evacuees have registered with Emergency Health and Support Services, with many living in hotels or private homes. Support has also been offered to ensure that evacuees have access to supplies, meals, clothes, and prescriptions.
Teams on the front lines are still responding to persistent dangers from rising water levels while maintaining key infrastructure and supplies. The Yukon Government will assist anyone affected once the situation stabilizes and the extent of the damage becomes evident. Planning for potential financing to assist both homes and companies in their recovery from this tragedy is now ongoing.
Yukon Community Services Minister Richard Mostyn the situation hasn't been enough to declare a state of emergency.
"We're in this case we have all the resources we need you've heard from the teams here how well they've been handling this particular situation we haven't felt the need to implement a state of emergency at this time."
Yukon Premier Ranj Pillai says the financial aid package will build on the existing one created to help residents in the historic flooding in the Southern Lakes region two years ago.
"So I think at this point you know we're going to get a sense over the next couple of weeks of what the impact will be and then we can look at our per unit cost that we had over with our applications previously and we might broaden this a bit compared to where it was for previous Southern Lakes flooding."
Details on when and how to apply for financial assistance and recovery support will be shared when available.