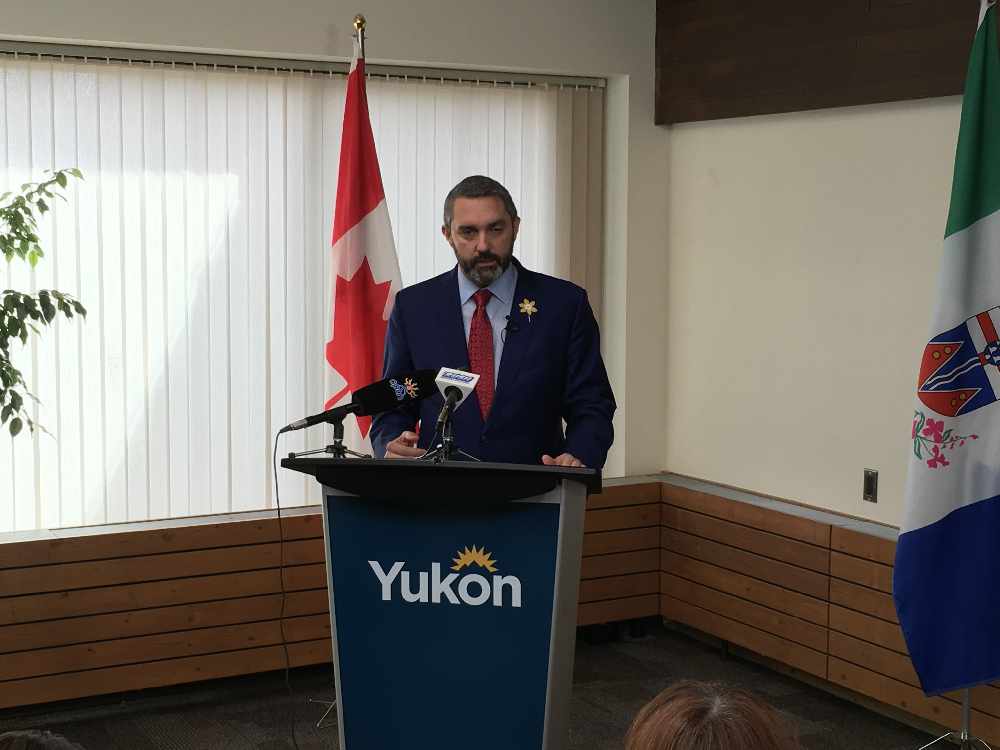 Photo: CKRW file.
Premier Sandy Silver declared that he will not run for re-election for a 4th term as the MLA for Klondike
YUKON - The Premier of the Yukon announced this morning that he will not run for a 4th term as MLA for Klondike.
The Premier of the Yukon, Sandy Silver announced on the morning of September 9, 2022 that he will not be seeking re-election.
After deciding he was stepping away from governing the Yukon, he asked the Territorial Liberal Party to begin a Leadership Convention with members. This will result in the selection of a new leader to take over as Premier.
Silver stated he will continue to stay in office until a new leader is chosen.
The Yukon Liberal Party will get together soon to talk about the timeline and procedures for a leadership election as stipulated in the party's constitution.
The Premier offered his thanks to everyone he's got to work with at the helm of the Yukon Government.
"It has been a profound honour to serve as the premier of Yukon. I want to thank all of the talented and dedicated public servants of the Yukon government for their very hard work. I also need to thank the many dedicated folks that have served here in the Cabinet Office both past and present. This is a very demanding job. These folks have made tremendous sacrifices to help us move the territory forward."
Premier Silver says that the current state of the Yukon Government is the best the territory has seen yet.
"Think a new leadership basically coming in to, in my humble opinion, the best that this government has ever been right. I mean, the department's working collaboratively together, decisions about reconciliation coming up from the public service, co-managing co-developing legislation. The Yukon forum. This is a government to inherit"
Silver added that he plans to move back to his home of Dawson City, to reconnect with the Klondike community on a daily basis.
The next territorial election is set for November 3, 2025.