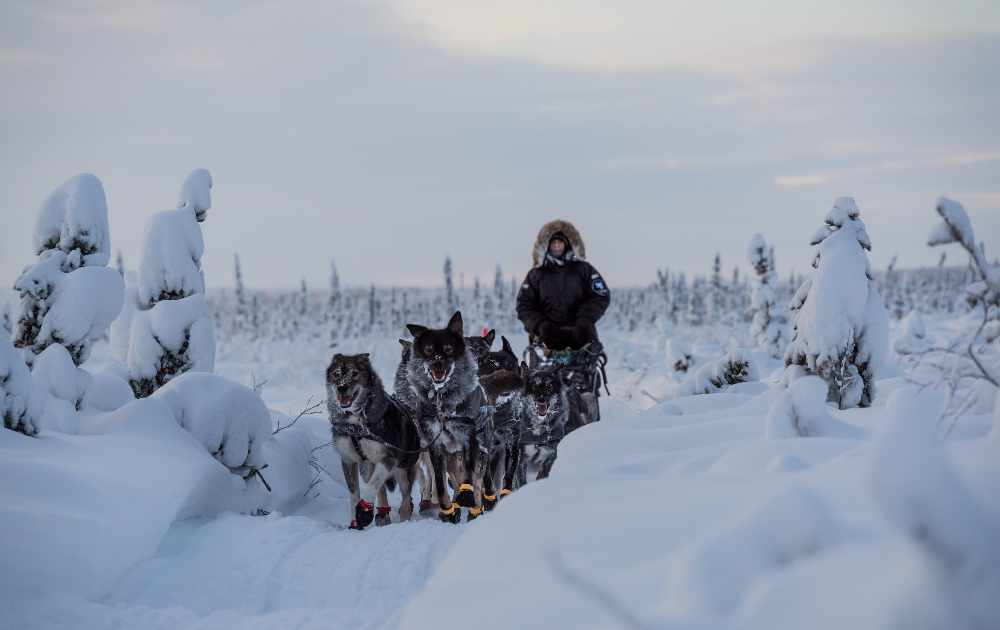 A Yukon Quest Musher crossing the halfway point of the race near the Canada, U.S. border. Photo: Whitney McLaren/Yukon Quest/Facebook.
The Yukon Quest International has made the decision to put on two separate races for the 2021 season, one in Alaska and one in Yukon.
The Yukon Quest has announced that it won't be holding it's 1000 mile race in 2021, but instead there will be two races.
Yukon Quest International Association Executive Director Shayna Hammer says the pandemic has presented several challenges with the race planning.
Hammer says there was a lot of concern with the "international" part of the race.
"Border travel in general, because that's such a huge facet of our race, seemed fairly unlikely and especially for any non-essential travel. It seemed like a prudent decision for the organization in terms of our planning process."
She says the race will be run on both sides of the border, but not together.
"It's definitely safe to say there will be shorter races this year. We're just in the early planning stages, so the lengths of each race and the logistics are just being looked at."
Hammer says the Sign-Up day for mushers on both sides of the border has been postponed until September 2020.