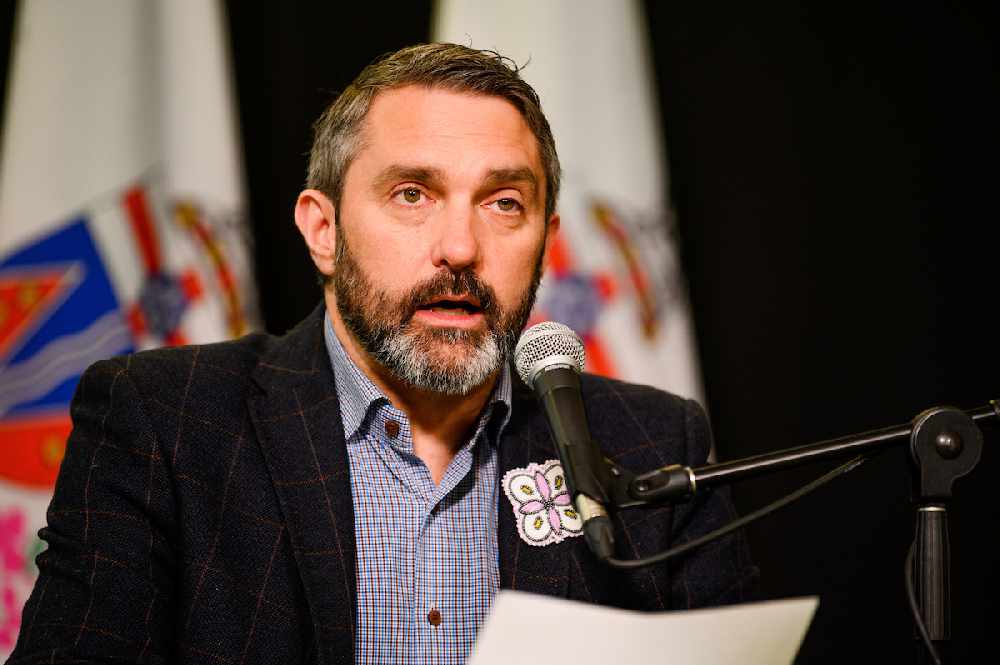 Premier Sandy Silver is pleased with the federal government's Safe Restart Agreement. Photo: Alistair Maitland/Yukon Government/CKRW file.
More details are trickling out about Yukon's share of the $19 billion agreement with the territories and provinces.
The Yukon Government is providing more information on last week's Safe Restart Agreement with the federal government.
Ottawa announced $19 billion dollars would be flowing to the provinces and territories to help resume economic activity during the COVID-19 pandemic.
Sunny Patch in the premier's office says Yukon will initially be receiving $13.3 million.
She says $4.7 million will be for health care capacity and mental health, vulnerable people and early learning and childcare; $2.2 million for municipal transit; and $6.4 million for personal protective equipment, contact tracing, and data management.
Patch says in an email to the RUSH the territory anticipates the amount increasing significantly as conversations continue specific to Yukon's unique circumstance in a separate agreement.
She says the paid sick leave program is also included in the Safe Restart Agreement and will be delivered by the federal government so the territory is not receiving money directly for the program.
In a statement released Friday, Premier Sandy Silver says he's pleased throughout the process federal and provincial leaders have recognized the unique circumstances of the territories.
The statement from Silver says the additional resources will ensure federal support is tailored to the distinct needs of the territories.