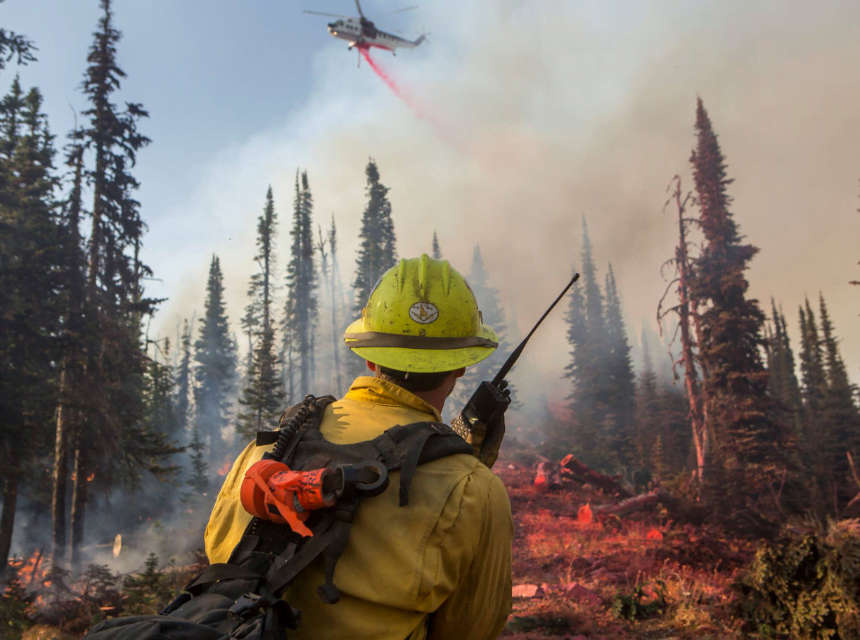 Photo: Courtesy of Wildland Fire
Some Yukoners won't be required to have a permit to burn starting October 1
YUKON - The Yukon Protective Services would like to remind residents that the legal fire season ends soon.
The season closes on September 30, meaning from October 1 to March 31, Yukoners aren't required to have a permit to burn hand-piled fuels outside of municipal boundaries.
Those that reside in the City of Whitehorse or in another community in the territory, be sure to know your municipal by-laws when it comes to fires.
If you're planning to burn before October 1, you will need a permit.
The autumn months can still mean dry ground and piles can burn deeper into the ground, further than most can reach. The residual heat from a legal fire might re-ignite and generate smoke, which could frighten your neighbours and result in an unexpected visit from local firemen.
Yukon Protective Services encourage the following:
- Have a fire on days with little to no wind.
- Burn smaller batches of hand-piled brush to have better control over fires.
- Locate your burns on gravel if possible in forests, rather than the forest floor.
- Keep basic firefighting tools near such as a water source, or a shovel.