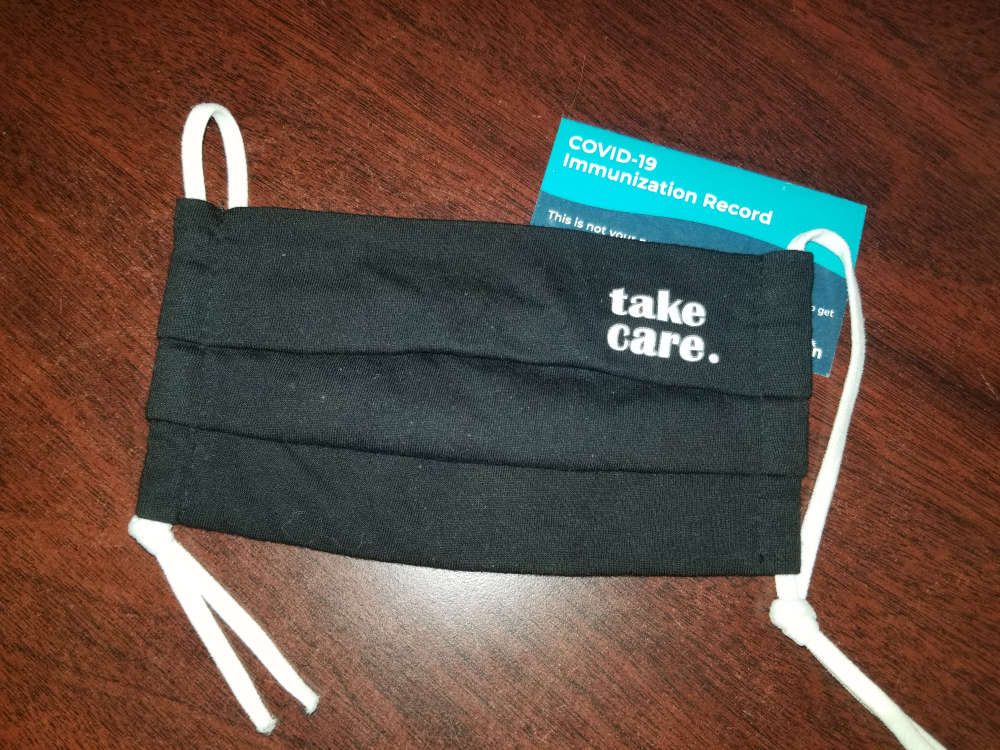 Photo: John Kennedy/CKRW.
Businesses still have the right to request that people wear their masks or show proof of vaccination.
As Yukon's COVID-19 health indicators continue to improve, more public health measures will be lifted in the coming weeks.
As of March 18th, it will no longer be mandatory to wear a mask in indoor public spaces, however, businesses still have the right to request that people wear them.
Premier Sandy Silver made the announcement at Wednesday's COVID-19 update.
"Wearing a mask will still be strongly recommended, particularly when people are in crowded or in close quarters, and where it is difficult to physically distance. But it will no longer be a requirement."
Additionally, the requirement to show proof of COVID-19 vaccination in designated public settings will be lifted on March 18th.
Silver says this loosening of restrictions marks a milestone for Yukon's battle of COVID-19, a milestone that places the responsibility of protecting public health on Yukoners.
"Dr. Elliott and I have spoken in the past about how public health measures are like speed limits; they set the standards that must be followed, but it is still important to use your discretion, be responsible to the conditions and act in a way that will keep you and everyone around you safe."
While businesses will still have their own right to request that people show proof of vaccination and wear a mask, there will be no CEMA enforcement to support those requests.