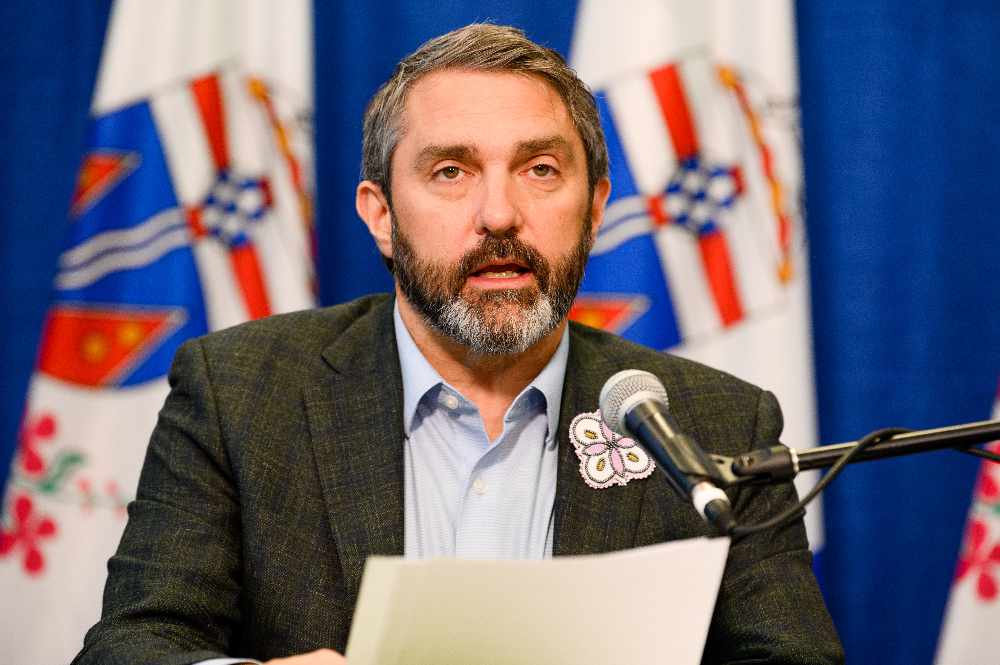 Premier Sandy Silver says the Yukon Government is working to support industries affected by the pandemic. Photo by Alistair Maitland Photography
Chief Medical Officer of Health Dr. Brendan Hanley announced today that the probable case of COVID-19 has been confirmed as a negative result. 
Yukon's Chief Medical Officer of Health has announced that the probable case of COVID-19 announced over the Thanksgiving weekend has tested negative.
During Wednesday morning's COVID-19 briefing, Dr. Brendan Hanley announced that the probable case of the novel Coronavirus in Yukon was a false positive, and the overall case count would remain at 15.
Hanley says the GeneExpert test that initially reported the positive case was followed up with a nasal swab test that was sent to B.C. for confirmation and came back negative.
"These machines detect viral genetic material at extremely low levels, so low that the presence of viral material could either be due to a false positive or a previous infection.
Hanley says he is confident the person did not have an active infection of COVID-19 while in the territory and is not contagious.
He says contacts of the person were identified and tested, with each producing a negative result.
Meanwhile, Yukon Premier Sandy Silver responded to questions about whether or not Yukon would be allowing Canadians from other parts of the country to come up without an isolation period.
Silver says it's not going to happen, at least not right now.
"The way that we move through our phases is by having direct conversations with Dr. Hanley and his team as he speaks to other Chief Medical Officers of Health across the nation."
Silver says despite the hardships faced by the various industries in the territory, people around the country aren't trying to travel right now, and expanding Yukon's bubble is not recommended.
(Additional reporting by Luke McGrath)