Carcross Desert
Fun Fact
Carcross Desert is affectionately nicknamed the smallest desert in the world, but it's actually a series of northern sand dunes that were once the bottom of a glacial lake.

Find It
Carcross Desert is 70km south of Whitehorse just across the South Klondike Highway from Carcross.
Upload a clear picture of yourself standing in front of Carcross Desert sign and make sure to hold the "CKRW 50 Years" sign and a date the photo was taken.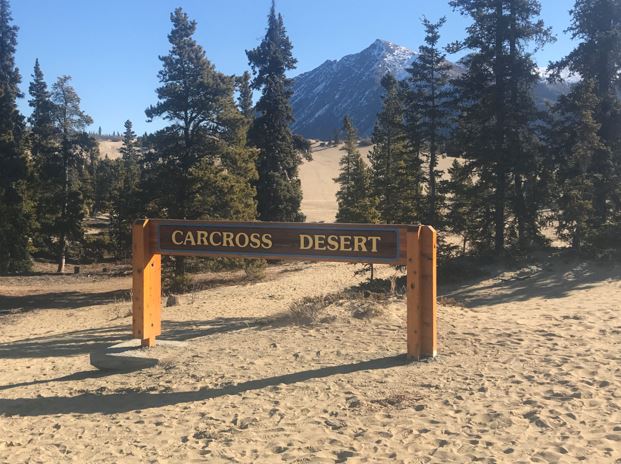 Have a Peak at some of the Submissions from Carcross Desert

Check out the other locations - click on a Location to find out more!
Click on a Link below for more details about the contest
​