Dredge #4
Fun Facts
Dredge #4 is the largest wooden-hulled dredge in North America. It mined placer gold on the Yukon River from 1913 until 1959, and is now a designated National Historic Site of Canada
Find It
Dredge No. 4 is along Bonanza Creek Road 13 kilometres south of the Klondike Highway near Dawson City.

Upload a picture of yourself standing in front of Dredge #4 and make sure to hold the "CKRW 50 Years" sign and a date the photo was
taken.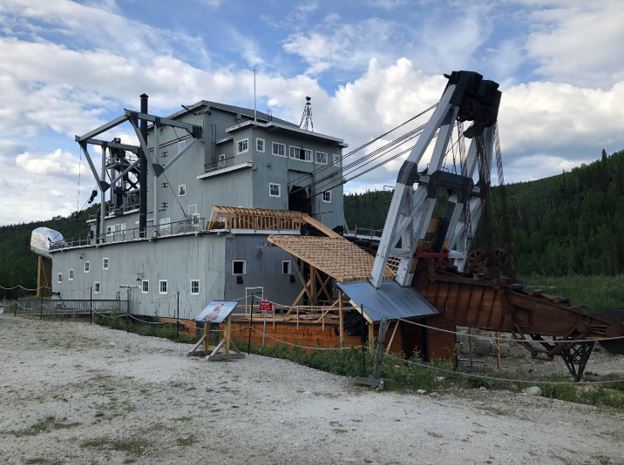 Have a Peak at some of the Submissions for Dredge #4
Check out the other locations - click on a Location to find out more!
Click on a link below to learn more about the contest