Five Finger Rapids
Fun Facts
The Five Finger Rapids is mentioned in Jack London's novel "The Call of the Wild". The rapids are formed by four islands that divide the river into five narrow channels.

Find It
The Five Finger Rapids are located on the Yukon River 24km north of Carmacks. A long flight of stairs takes you to a walking the trail to the cliffs overlooking the rapids.

Upload a clear picture of yourself standing on the third landing from the top (86 steps) with the Five Finger Rapids visible behind you and make sure to hold the "CKRW 50 Years" sign and a date the photo was taken.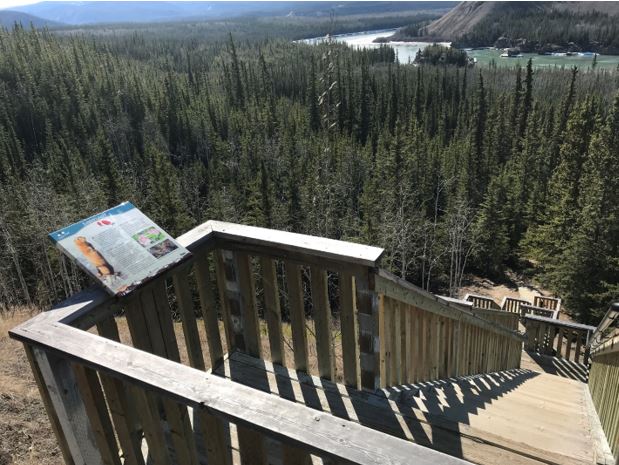 Have a Peak at some submissions from Five Finger Rapids
Check out the other locations - click on a Location to find out more!
​
Click on a link below to learn more about the contest
Share