Keno Hill Signpost
Fun Facts
Keno Hill area was once one of the richest silver mining areas in the world. Keno City was named after the gambling Keno game popular in mining camps at the turn of the 20th century.

Find It
Keno City is in Central Yukon, about 60 kilometres from Mayo. Drive 10 kilometers north of Keno City to the famous signpost at the top of Keno Hill. Enjoy the breathtaking view!

Upload a clear picture of yourself standing beside the Sign Post and make sure to hold the "CKRW 50 Years" sign and a date the photo was taken.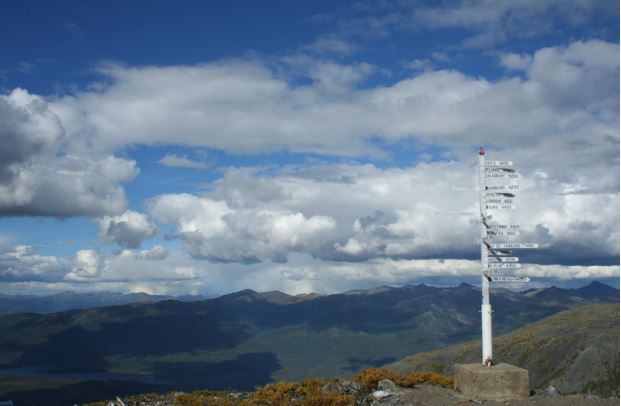 Have a peak at some submissions from Keno Hill Singpost
Check out the other locations - click on a Location to find out more!
​ ​Click on a link below to learn more about the contest!
Share