Miles Canyon
Fun Fact
Before the hydro dam calmed its waters, where the river enters the canyon was one of the most treacherous parts of the journey for the gold seekers. In 1922, the 85-foot-long Robert Lowe Suspension Bridge was built across the narrowest and most dramatic part of the canyon.

Find It
Cross the suspension bridge and walk to the lookout along the Yukon River.

Upload a picture of yourself standing on the lookout with the Yukon river behind you. Make sure to hold the "CKRW 50 Years" sign and a date the photo was taken.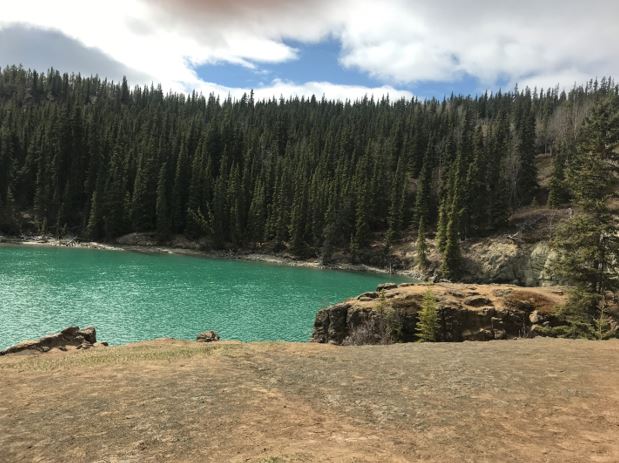 Have a peak at some submissions from Miles Canyon
Check out the other locations - click on a Location to find out more!
​ Click on a link below to learn more about the contest
Share