Million Dollar Falls
Fun Fact
Million Dollar Falls is the endpoint of the Chinook salmon upstream spawning run.

Find It
Million Dollars Falls is accessible from the Yukon Government campground 89 kilometres south of Haines Junction on the #3 Haines Highway. Follow the boardwalk from the campground to the falls.

Upload a clear picture of yourself standing on the boardwalk leading to the lookout of the 60 meters high waterfalls on the Takhanne River. Make sure to hold the "CKRW 50 Years" sign and a date the photo was taken.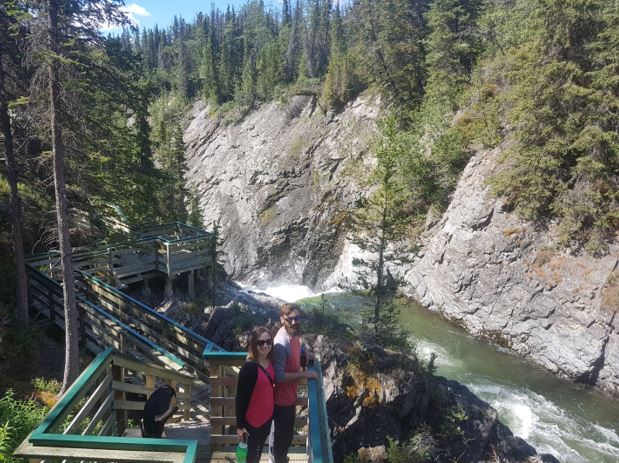 Have a peak at some submissions from Million Dollar Falls
​Check out the other locations - click on a Location to find out more!
​ ​Click on a link below to learn more about the contest
​
Share