Ross River Suspension Bridge
Fun Fact
The Ross River suspension bridge was built in 1943 as part of the Canol pipeline system, which connected NWT oil wells to a Whitehorse refinery. Repairs on the 316-metre suspension footbridge were completed last summer, and the Ross River Suspension Bridge is once again open for pedestrians to cross the Pelly River.
Find It
The suspension bridge is on the edge of town in Ross River, on the North Canol Highway in Central Yukon.

Upload a clear picture of yourself standing on the Ross River suspension bridge and make sure to hold the "CKRW 50 Years" sign and a date the photo was taken.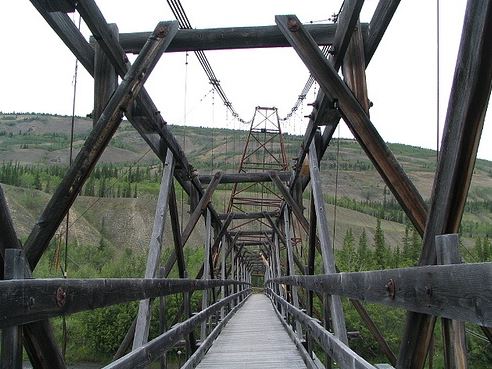 Have a peak at some submissions from Ross River Suspension Bridge
Check out the other locations - click on a Location to find out more!
Click on a link below to learn more about the contest