Soldier's Summit
Fun Fact
Soldier's Summit marks the site of an opening ceremony commemorating completion of a portion of the Alaska Highway. The message on the plaque is delivered in three language: English, French and South Tutchone.
Find It
Soldier's Summit is located in Kluane Lake National Park 70 kilometres from Haines Junction on the Alaska Highway. The trail head begins at the parking lot located just west of the Tachäl Dhäl (Sheep Mountain) Visitor Centre. The trail to Soldier's Summit is about a kilometre or less return.
Upload a clear picture of yourself standing beside the main plaque and make sure to hold the "CKRW 50 Years" sign and a date the photo was taken.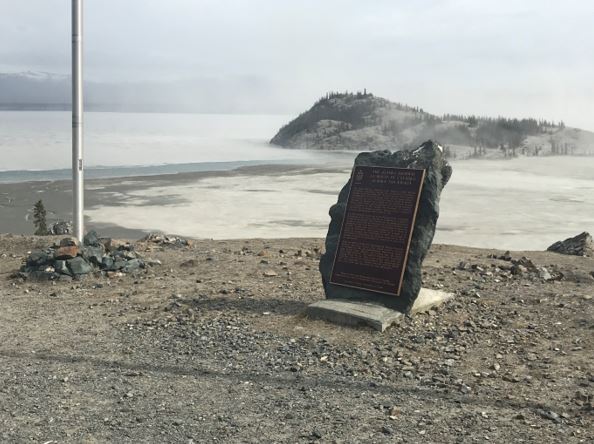 Have a peak at some submissions from Soldier's Summit
Check out the other locations - click on a Location to find out more!
Click on a link below to learn more about the contest
Share