Teslin Heritage Centre
Fun Fact
Visitors to the Heritage Centre are greeted by five traditional Clan poles representing the five Clans in which Teslin Tlingit Council society remains firmly rooted: Kùkhhittàn (Raven Children), Ishkìtàn (Frog), Yanyèdi (Wolf), Dèshitàn (Beaver), and Dakhł΄awèdi (Eagle).

Find It
The Teslin Tlingit Heritage Centre is in a spectacular setting on Teslin Lake, five kilometres north of the Village of Teslin. The Clan poles at the Heritage Centre hold cultural significance. Please be respectful.
Upload a picture of yourself standing by the five Clan poles and make sure to hold the "CKRW 50 Years" sign and a date the photo was taken.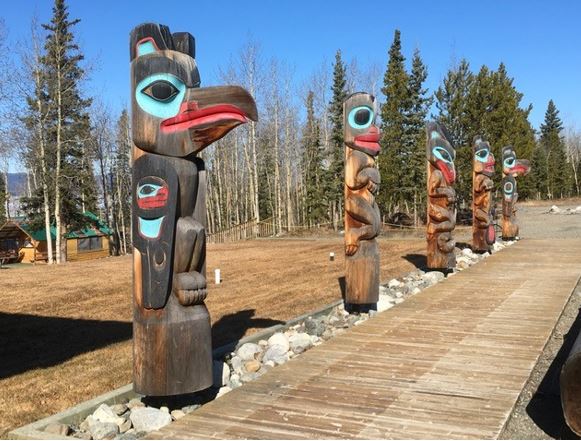 Have a peak at some submissions from Teslin Heritage Centre
Check out the other locations - click on a Location to find out more!
Click on a link below to learn more about the contest​ ​
​
Share