Watson Lake Sign Post Forest
Fun Facts
During the building of the Alaska Highway, US soldier, Carl K. Lindley, posted a sign pointing in the direction of his hometown. In the decades since, visitors from all over the world have added their signs, which now number over 90,000, creating Watson Lake's most famous attraction.

Find It
The Sign Post Forest is right in the Town of Watson Lake, on the Alaska Highway about 438 kilometers south of Whitehorse.

Upload a clear picture of yourself standing under the archway Make sure to hold the "CKRW 50 Years" sign with the date the photo was taken.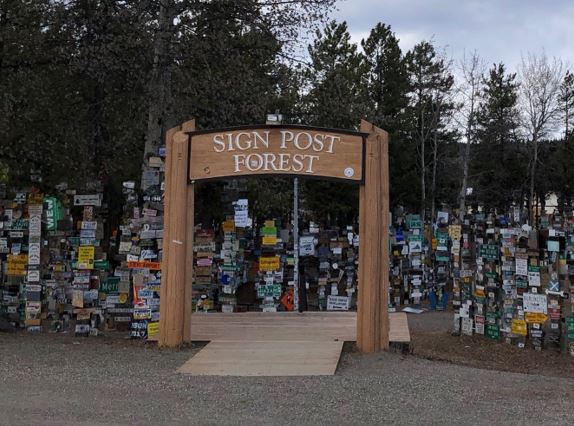 Have a peak at some submissions from Watson Lake Sign Post Forest
Check out the other locations - click on a Location to find out more!
​ Click on a link below to learn more about the contest
​
Share